Links to Related Sites
Page Revised 4/22/2020
Click on the underlined blue link to buy directly from the artist or store.
Please contact webmaster if any links don't work. Thank you.

Most are One Inch Scale (1:12) unless otherwise stated.
The items for sale on this website are for adults and NOT for CHILDREN
under 14 years of age.
I ONLY EXCHANGE LINKS with Dollhouse/Miniature related sites. If you have a problem with any of these sites, please let me know. If they don't treat customers with respect and try to work with you, I will take them down and won't recommend them..
---
www.MiniEtchers.com - Laser cut kits in all scales
Jim's Dollhouse Page -- Jim Collin's Printable Miniatures.
Porcelain Fantasies -- Original fantasy dolls and hand painted china by IGMA Marsha Hedrick
Imagination Mall -- Meeting Your Miniature and Dollhouse Needs on the Web Since 1995!
S P Miniatures -- "Specialists in miniature collectibles and unique accessories".
Jean Day Miniatures -- Miniature albums and reproduction books from my turn of the century children's books, also includes a portrait doll gallery.
Hijinx Dollhouse Carpet Kits & Patterns -- Carpets, pillows and patterns.
Miniature World --Greatest Little Show on Earth, tourist attraction with over 80 miniaturized exhibits including dollhouses.
Ross's Miniature Treasure House Ltd. -- Full line of miniatures. Retail and wholesale.
Roomboxes Etc. -- Roomboxes, modern lights and furniture.
Lara Copper Miniatures -- Ludwig Engler, Master Craftsman. Handmade miniature copper cookware and accessories.
Magic Miniatures -- Tapestry kits, miniature cars, miniature ships, miniature icons, miniature toys, hats and accessories
Miracle Chicken Urns - Custom hand carved/hand painted animals and dollhouse miniatures from your photos, by Linda Masters.
Dollhouse Miniature Carpets - One of a kind artist made hand-knotted miniature carpets in wool and silk.
The Dolls House Wallpaper - Specializing in unique, distinctive dollshouse wallpapers and tiling; including room kits rich with gold and silver effects, neoclassical, arts and crafts, Georgian, high Victorian, jungle, murals for your special roombox project.....
Dollhouse Dreams and Miniature Wishes - Building heirlooms.....One dollhouse at a time, carrying a full line of dollhouse kits, furniture, and all supplies for building your heirloom!
Miniature Home - Heirloom Quality Miniature Petitpoint Designs, Miniature Petitpoint, Crochet, Knitting, and Patchwork done on Commission
NAME Region E-1 Home page - Home page for Maryland National Association of Miniature Enthusiasts - find a Maryland club by following the links.
NAME - National Association of Miniature Enthusiasts
A Miniature Marvel - Supplier of Quality Dollhouse Accessories, Furniture, Pub Accessories, Mini Packages and Lighting, new Arts & Crafts Category where you will find Jewelry Findings, Filigrees and Beads, ideal for Card Crafts and Miniature Projects.
Janet Goodrick Handmade Miniatures - Makes a wide range of Quality Handmade Miniatures, a seemingly endless list of unusual accessories from an established maker.
Buttercup Miniatures - 1:12th and 1:24th scale knitting and crochet patterns, yarns, needles, kits and accessories.
MiniShop - Dollhouse miniatures, accessories, furniture, building materials, supplies, lights and kits collection. Request miniature catalog from our largest selection
Michelle's Miniatures - Custom photo mini mugs, personalized wine bottles, laser kits and more.
Ruthellen's Mini Custom Creations - The widest selection of handmade bed, drapes and accessories on one site. Outstanding!
Mini Things - Mini Things specializes in hand-crafted miniatures for Department 56 and other lit village displays, dollhouse miniatures as well as miniature gift items to display alone or for use in shadow boxes.
PETITE PROPERTIES LTD - "Authentic Architecture in Miniature..." Maker of 1:24th scale Houses, Cottages, Shops & Furniture and Author of a brand new range of "How to books filled with unique 1:24th scale projects for the miniaturist of all abilities. Online directory of 1:14th scale links.
MiniatureDesigns.Com - A premier full service leader in the dollhouse miniature industry.
Lorrie's Green World - Designs makes and sells dollhouse miniatures.
Itsy Bitsy Mini Dollhouse Miniatures - Wallpaper, curtains, afghans, bedding & pillow sets. Meticulous hand-craftsmanship.
Manhattan Dollhouse - dedicated to the wonderful world of dollhouses, kits and miniature accessories. We are both a retail operation and an online store.
Lorraine Miniatures - Lorraine Miniatures is an online dollshouse miniatures store run by Lorraine Cooper. As well as making many of the items on sale herself she also sources items from other miniatures artisans. Many pieces are exclusive to Lorraine Miniatures and many are one of a kind. Lorraine is passionate about miniatures and insists on offering only the best quality pieces available
Clare-Bell Brass Works - Dollhouse light fixtures, accessories, and furniture. Chandeliers, floor lamps, wall sconces, table lamps, and candelabra. Weathervanes, door knobs, goblets, trays, and school house bells. Double beds, single beds and cribs.

Tower House Dolls ~ Diminutive Dolls & Tiny Toys for the discerning miniature collector. We
ship worldwide. www.towerhousedolls.co.uk

Miss Amelia's Miniatures - A unique selection of handmade miniature millinery and custom dollhouse furniture designed and created by miniature artisan Janine Crocker.

Pei Li's Miniatues - 1:12 dollhouse miniature food, flowers and miniature supplies.
---
---
---
---
All Photographs on this site are the property of Virtual Dollhouse and its advertisers. Anyone using the photographs without the permission of the owners will be prosecuted.
Home Page: Virtual Dollhouse
---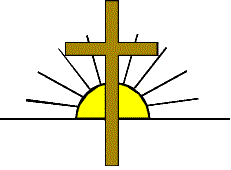 Jesus is our assurance of eternal life.