Page Revised 05/20/2022
Click on the underlined blue link to buy directly from the artist or store.
Please contact webmaster if any links don't work. Thank you.

Most are One Inch Scale (1:12) unless otherwise stated.
The items for sale on this website are for adults and NOT for CHILDREN
under 14 years of age.
I ONLY EXCHANGE LINKS with Dollhouse/Miniature related sites. If you have a problem with any of these sites, please let me know. If they don't treat customers with respect and try to work with you, I will take them down and won't recommend them..
---

www.MiniEtchers.com - Unfinished dollhouse furniture kits made from laser cut hardwood and 3D printed resin, specializing in 1:24 and 1:48
scales, with a few 1:12 scale
Small Stuff's PrintMini -- Small Stuff's PrintMini Printable Miniatures.
Porcelain Fantasies -- Original fantasy dolls and hand painted china by IGMA Marsha Hedrick
Imagination Mall -- Meeting Your Miniature and Dollhouse Needs on the Web Since 1995!
Jean Day Miniatures -- Miniature albums and reproduction books from my turn of the century children's books, also includes a portrait doll gallery.
Lara Copper Miniatures -- Ludwig Engler, Master Craftsman. Handmade miniature copper cookware and accessories.
Miracle Chicken Urns - Custom hand carved/hand painted animals and dollhouse miniatures from your photos, by Linda Masters.
Dollhouse Miniature Carpets - One of a kind artist made hand-knotted miniature carpets in wool and silk.
NAME Region E-1 Home page - Home page for Maryland National Association of Miniature Enthusiasts - find a Maryland club by following the links.
NAME - National Association of Miniature Enthusiasts
Michelle's Miniatures - Custom photo mini mugs, personalized wine bottles, laser kits and more.
MiniatureDesigns.Com - A premier full service leader in the dollhouse miniature industry.
Lorrie's Green World - Designs makes and sells dollhouse miniatures.
Manhattan Dollhouse - dedicated to the wonderful world of dollhouses, kits and miniature accessories. We are both a retail operation and an online store.
---
---
---
All Photographs on this site are the property of Virtual Dollhouse and its advertisers. Anyone using the photographs without the permission of the owners will be prosecuted.
Home Page: Virtual Dollhouse
---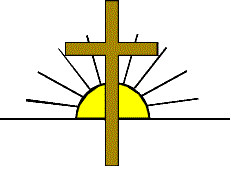 Jesus is our assurance of eternal life.